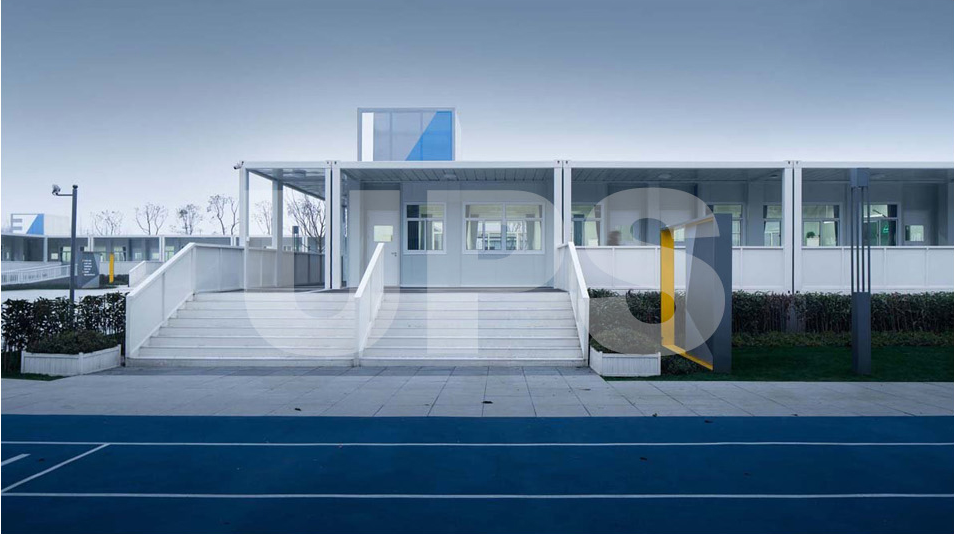 House name
Flat pack container house Model-A
Construction Area
2872㎡
Introduction to school buildings
Because of the consideration of reducing the hardened site area,the classroom in the school building is made into a"Ji"shape, which becomes a semi enclosed open courtyard. The "Kou"shape enclosed courtyard forms an office module. The two kinds of courtyard are connected by a north-south open coridor, which is independent and interonected.
UPS HOUSING
Appearance appreciation